As iron sharpens iron, so one man sharpens another.
BAC Young Adult groups meet to fellowship, grow in the Lord, be the hands and feet of Jesus in the community, and to edify one another.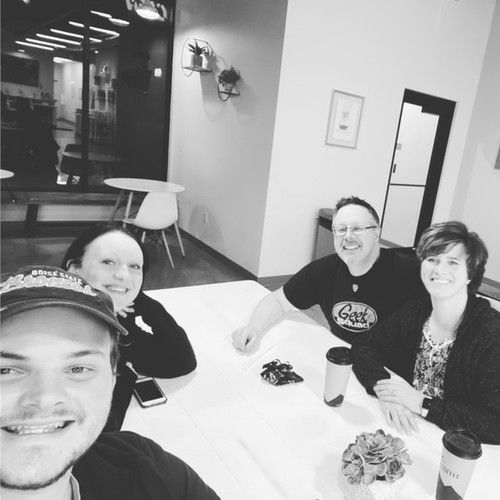 Come join us for our monthly Friday night in the Word of God, encouraging and edifying one another. This month's topic: "How to deal with sin in the church"
We hope to see you there!
Mazevo Coffee Roasters
7715 Shedhorn Dr, , Bozeman, MT 59715
Saturday ~ june 26 ~ 12-3pm
Solve a mystery!!!

Take the clues, use your brain power, eat some yummy snacks and figure out "whodunnit!"


The McLean's Home

RSVP to: 406-581-4993
(give your name & # attending. We will give you the address once you RSVP.)
Get Connected. Go Deeper.
ZETA GV is a small group specifically for singles, in the Gallatin Valley, ages 18 through 33, whether they are in college or enjoying the beginnings of a career.
The mission emphasis is to fellowship, grow in the Lord, be the hands and feet of Jesus in the community, and edify one another.
How is this accomplished?
Meeting twice a month in comfortable neutral areas that allow for fellowship and a devotion. Volunteering in the community at least once a quarter.
Being respectful of each other's backgrounds, cultures, and spiritual journey.
Click below to get started with this amazing small group!
Stay tuned... a small group for married young adults is coming soon!
Young Adult Ministry Leaders
We are a couple that has a heart for ministry. We met while doing ministry, music ministry to be exact. We currently serve at BAC in several ministries, but the young adult ministry has a special place in our hearts. It is a blessing to serve the Lord and we hope that our passion for the Lord is one of the first things you notice when you meet us and more importantly we hope it is contagious! We have two children, one grown son, who is currently a young adult, and a teenage daughter who is still in school. It is our prayer that we lead the young adults by doing God's will and not our own. We can't wait to meet you, if we haven't already!